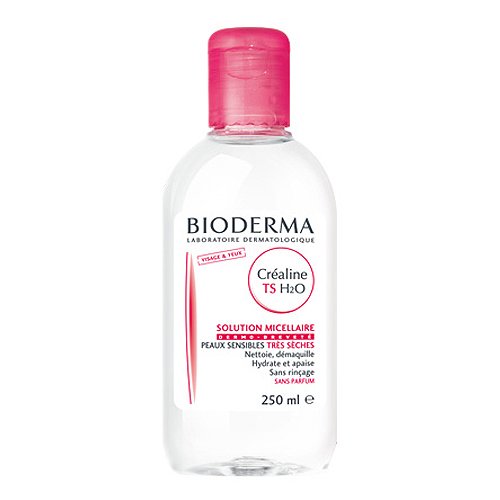 Créaline H2O Ultra-Mild Non-Rinse Cleanser for Face & Eyes (Very Dry Sensitive Skin)
Créaline H2O
PDID: #1528
Size 250 ml
Maximum 1 pcs can be added into each order.
Bioderma Créaline H2O Ultra-Mild Non-Rinse Cleanser for Face & Eyes (Very Dry Sensitive Skin) details:
The micellar solution ensures gentle washing of the face and eyes while also removing even waterproof make-up.
It delicately responds to all of your skin's needs, ensuring optimal cleanliness using an exclusive micro-emulsion-based dirt cleaning procedure.
The active ingredients soothe and decongest the skin, preventing stains caused by irritations, which are frequently associated with cleansing.
It is specifically designed for very dry sensitive skin. Free of fragrance, alcohol, and phenoxyethanol.
Soak a cototonpad with the solution. Gently cleanse the face and eyes.
Water, Glycerin, PEG-6 Caprylic
YOU MAY ALSO LIKE
CHECK OUT OUR PICKS FOR YOU