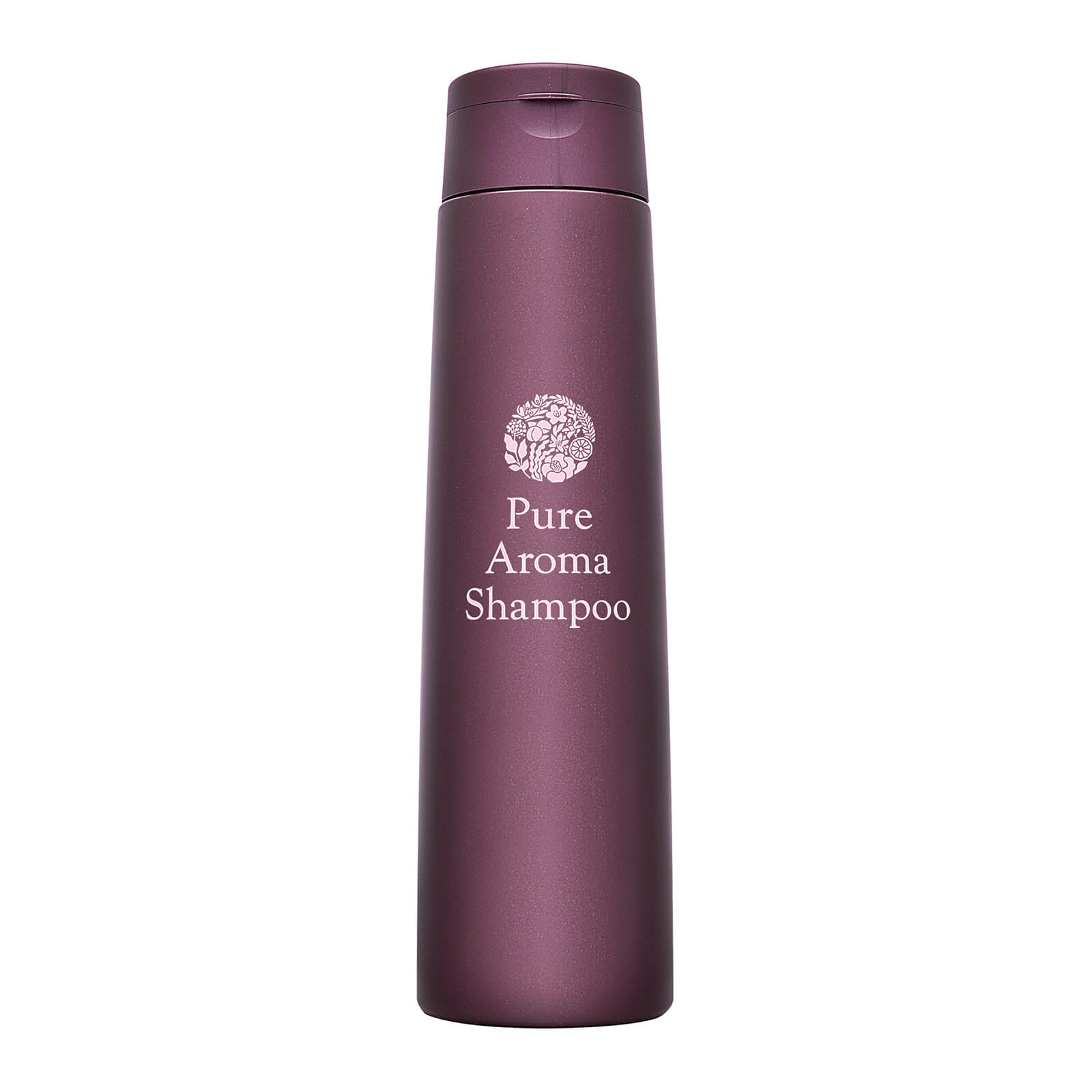 Pure Aroma Shampoo
PDID: #28282
Size 300 ml
-
+
ADD TO CART
JLP Pure Aroma Shampoo details:
This nourishing shampoo repairs the hair cycle, leaving manageable, bouncy hair.
The cleansing amino acid components of this shampoo assist in repairing hair and scalp damage when washing hair.
It hydrates and enhances hair condition while guarding against heat damage to hair.
Its relaxing effects and all-natural scent make hair lustrous and nourished.
Apply shampoo to the hair with the appropriate quantity of massage. Next, rinse.
DIPOTASSIUM GLYCYRRHIZINATE, PURIFIED WATER, TRIETHANOLAMINE N-COCOYL-L-GLUTAMATE SOLUTION, COCONUT FATTY ACID DIETHANOLAMIDE,SODIUM TETRADECENESULFONATE SOLUTION, 1,2-PENTANEDIOL, 1,3-PROPANEDIOL,COCOYL AMIDE PROPYLDIMETHYL GLYCINE SOLUTION, O-[2-HYDROXY-3-(TRIMETHYLAMMONIO) PROPYL] HYDROXYETHYLCELLULOSE CHLORIDE, 2-PHENOXYETHANOL, FRAGRANCE, POTASSIUM HYDROXIDE, BITTER ORANGE PEEL EXTRACT, 1,3-BUTYLENE GLYCOL, CAMELLIA EXTRACT, N-[2-HYDROXY-3-[3-(DIHYDROXY METHYL SILYL) PROPOXY]PROPYL] HYDROLYZED SILK, D-PANTOTHENYL ALCOHOL, CHERRY LEAF EXTRACT, PEONY ROOT EXTRACT, PEPPERMINT EXTRACT, CITRUS UNSHIU PEEL EXTRACT, SODIUM HYALURONATE (2), LOQUAT LEAF EXTRACT, SEAWEED EXTRACT (1), SULFUR-CONTAINED ALUMINIUM SILICATE, SQUALANE, APRICOT JUICE,GLYCERIN, CONCENTRATED, SOY EXTRACT, CHLORELLA EXTRACT, ALOE EXTRACT (2), SWERTIA HERB EXTRACT, GLYCYRRHIZA FLAVONOID, GLYCERYL-N-(2-METHACRYLOYLOXYETHYL)CARBAMATE, STEARYLMETHACRYLATE COPOLYMER, GINSENG EXTRACT, HYDROLYZED COLLAGEN POWDER,PUERARIA ROOT EXTRACT
YOU MAY ALSO LIKE
CHECK OUT OUR PICKS FOR YOU