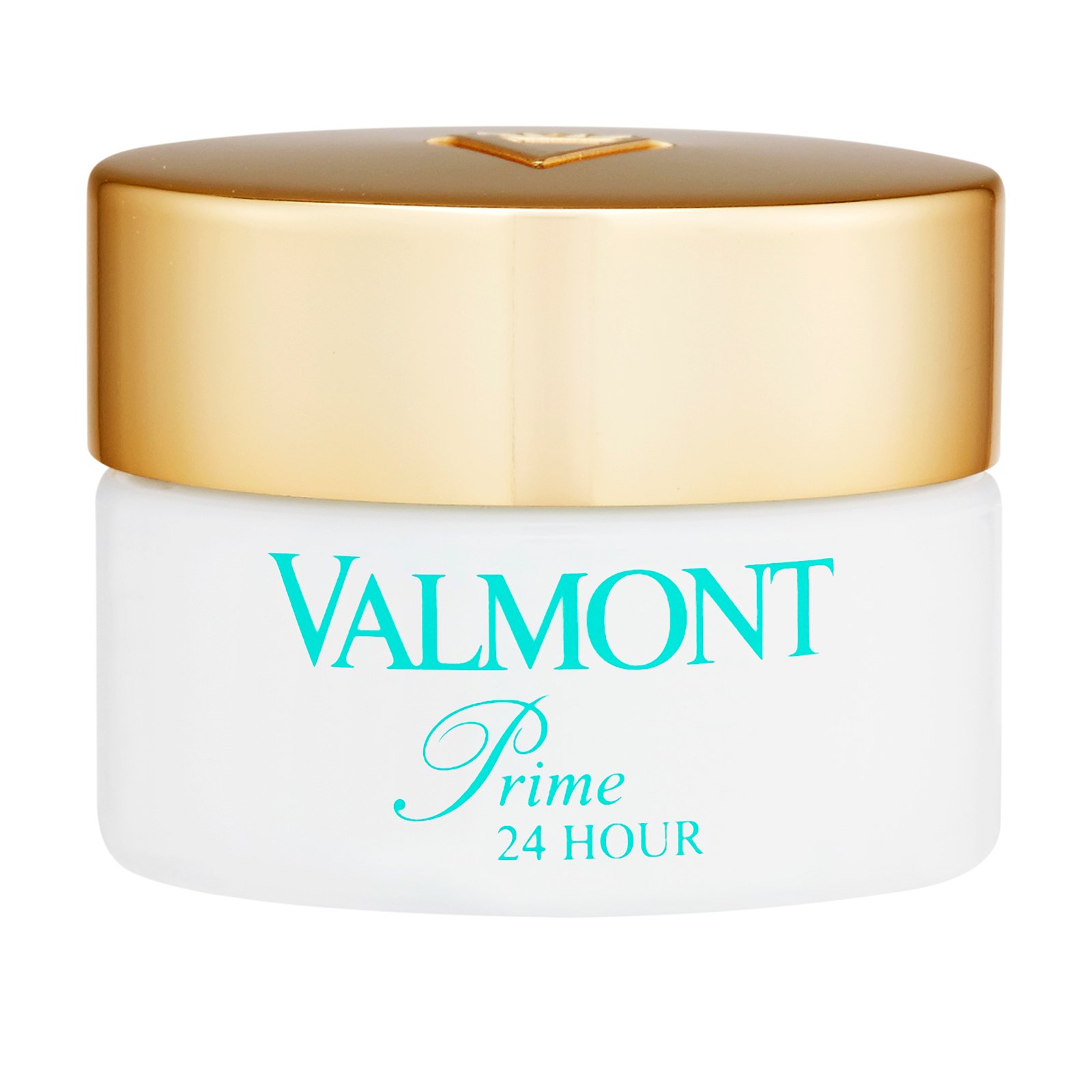 Prime 24 Hour
PDID: #20025
Size 15 ml 0.51 oz
Valmont Prime 24 Hour is a fine global anti-aging and anti-wrinkle cream. It brings to the skin all the essential elements to efficiently fight against cutaneous aging. Thus, Prime 24 Hour guarantees a perfect hydration, a good cellular renewal as well as an optimal dermal firmness. It easily penetrates the skin, softens it and leaves and intangible and smooth protective veil which creates a perfect foundation for makeup. All skin types.
Mornings and evenings. Apply over the whole face and neck areas. Valmont Prime 24 Hour should be applied morning and night after Prime B-Cellular. Prime 24 Hour can be applied at night for a global anti-aging action.
Tripe DNA: helps maintain and stimulate the skin's vital function RNA in liposomes: powerful celluar bio-activator. Provide the skin with essential fatty acids to compensate for the metabolism of fats which becomes deficient over time. Peptides + Cocktail: Peptides from synthesis origin: offer an anti-wrinkle action similar to retinoic acid (Vitamin A Acid). Plant extracts: microcirculation activating extracts. They potentialize the activity of the peptides.
YOU MAY ALSO LIKE
CHECK OUT OUR PICKS FOR YOU